This knowledge base guide introduces an essential article designed for faculty members seeking to enhance their Academic Technologies skills and stay up-to-date with the latest features and improvements within the MyCourses learning management system. The article provides comprehensive insights into the innovative techniques and updates that can transform the online teaching and learning experience.


End of Fall 2023


Faculty can now send their students a registration reminder text  &/or email right from the course home page. The registration reminder tool will appear at the start of week 12 of the 16-week semester. It will be available for faculty to use until the end of the semester. You can click the tool and non-registered students will appear and faculty can send a prepopulated text &/or email or edit the default one provided. 

Click here to view an overview guide about how to get started with the Registration Tool Reminder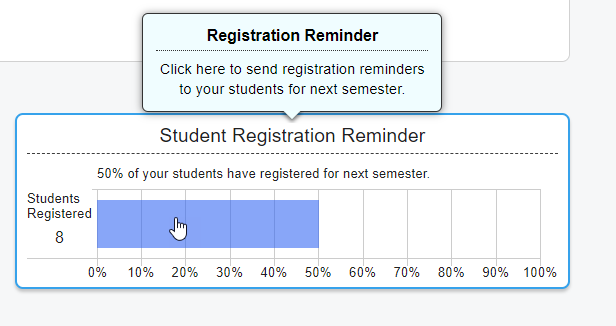 Beginning Spring we will be replacing Honorlock for proctored testing with Respondus LockDown Browser & Respondus Monitor. Respondus Monitor® is the leading remote proctoring solution for higher education. It allows students to take online assessments from a remote location - all while ensuring the integrity of the exam process. Students that take quizzes inside MyCourses will no longer have to pay to like they did with Honorlock. It's FREE for students. 


Click here to view an overview guide about how to get started with using Respondus in your courses




You can now copy announcements across multiple courses that you teach with just a few clicks.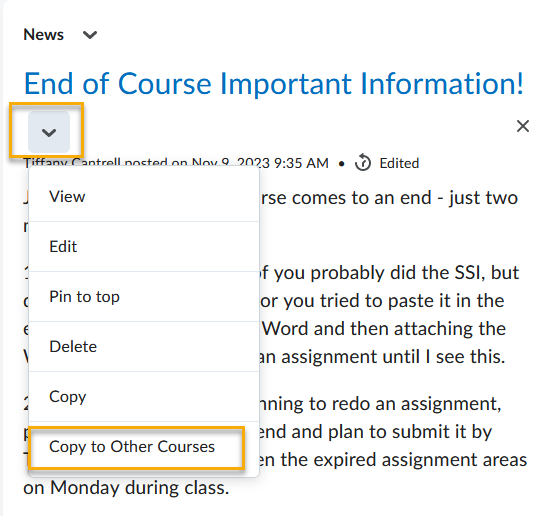 Click here to learn how to Copy Announcement to Other Courses 

Fall 2023
Grade Check tab has been updated to include the Grade Check Scale, which is a new tool created by our developers to help the faculty assess student progress and possible grade outcomes. This new tool connects to Quick sParC text messaging in Faculty Tools for easy student communication. Grade check is determined by the confirmed Grade Scheme of the course. 

Click here to learn more about Grade Scale and grade Check

Note: Grade Scale feature is only available to courses with a points based gradebooks that drop ungraded items at this time. The Academic technology team is working on releasing this feature for all gradebooks in the future.


Quick SParC, built within Faculty Tools on your course home page, is a way to send a student(s) a SParC (text) quickly. We have recently added two new features to the Quick SparC tool,

Click Here to learn more about Quick SParC

1. We have added a text all students in course button.




2. We have added a tab in Student Tools that appears to students who have opted out of Quick SparC that displays SparC Text Messages that were sent from the instructor to the entire class.



Here is a screen shot of what the student see's when a text message is sent to the entire class roster but they have Opted out.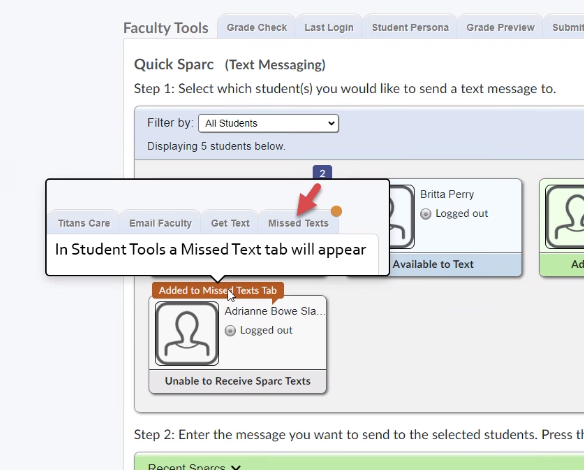 Summer 2023


Instructors can now choose to have quizzes automatically submit learner work when the quiz time limit is up. When the time limit expires the learner sees a page letting them know their quiz is being submitted, followed by the Quiz Results Display page.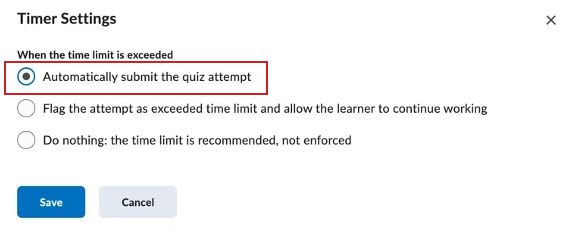 With this setting, instructors can facilitate quizzes where learners take their attempts simultaneously, which is convenient for in-class sessions. The quiz timer then ends for all learners at the same time.

Have Questions? Contact the MyCourses Support Team by email at  MyCourses4Faculty@spcollege.edu or by phone at 727-341-3500 (Hours: Monday - Friday 8:30 a.m. - 4:30 p.m. EST).

After-hours or weekend assistance? Contact the SPC Helpdesk at 727-791-2795 or onlinehelp@spcollege.edu

Want to Schedule a One-on-One or Group Session on MyCourses or other instructional technology issues or opportunities? Complete the Schedule Instructional Support form and one of our team members will be in contact during regular business hours.
56
42
Was this article helpful?
49 out of 56 found this helpful