Business and enterprise customers can contact their success manager to have the OneDrive options exposed in the admin interface. Once exposed, the OneDrive feature can be enabled at the Account level by the Adobe Sign Account Admin. Group level settings are permitted, and will over-ride the Account level values. The controls to enable/disable the service can be found by navigating: Account > Account Settings > Send Settings.
The Sender settings are near the top of the page in the Attaching Documents section: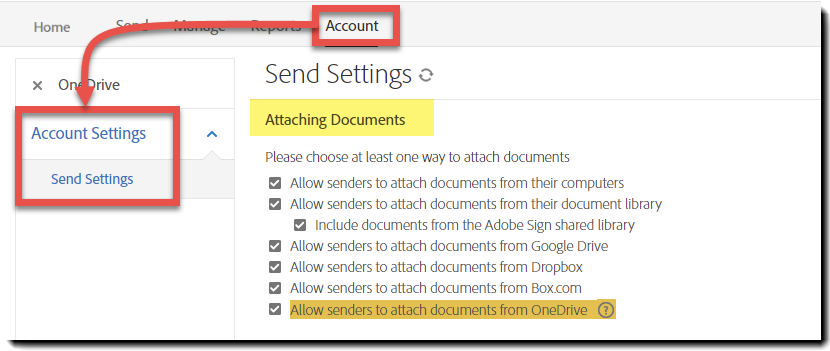 The Signer upload options are at the bottom of the page in the Upload Options on Esign Page section: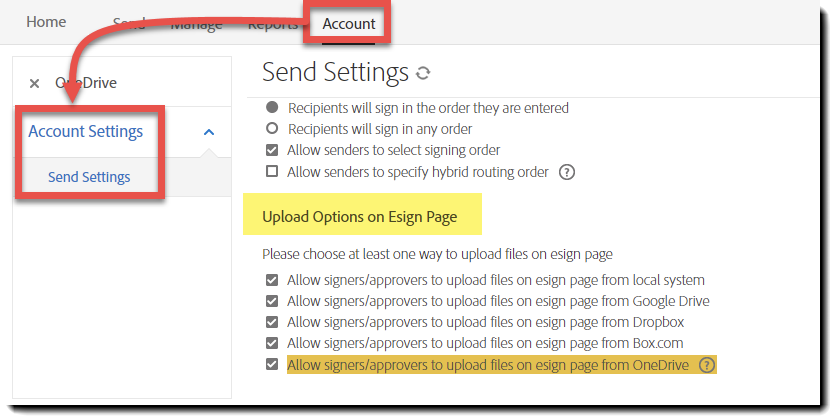 0
0
Was this article helpful?
0 out of 0 found this helpful